Designing information and navigation for themed environments, requires an insightful and multidisciplinary approach
Graeme Erens CEO & Executive Creative Director, Genius Loci
With the exponential growth of themed destinations in the region, the development of wayfinding principles and designing signage is on rise. The style that blends in seamlessly with the environment is now being recognised in the initial destination narrative as a part of the origin design team and project visioning. In the UAE alone, it is estimated that amusement parks and retail destinations in the pipeline will attract 18mn visitors. Add to that figure mega destinations that will become active in the near future including Bluewaters Island, Al Seef, and Six Flags Dubai and we would have multiple beautiful complex environments, which need to meet guest and financial expectations. Our designers are tasked with guiding millions of first time visitors through an unknown environment via systems of storytelling, function, and human behaviour in an engaging and believable way. A themed destination expects the signage to enhance the visitors' understanding and experience of the space.
A considerable amount of the value of a sign lies in its effective design and it is well documented that a poorly designed sign can inadvertently turn potential customers away from a destination rather than attract them to it, or at the very least untangle the fragile design fabric of a well themed space. Each and every design element must capture the brand essence and interpret the story of a place and so collectively form a convincing environment. In themed environments, abstract stories are woven into the visual product, creating a sense of place and driving memories that users retain and remember.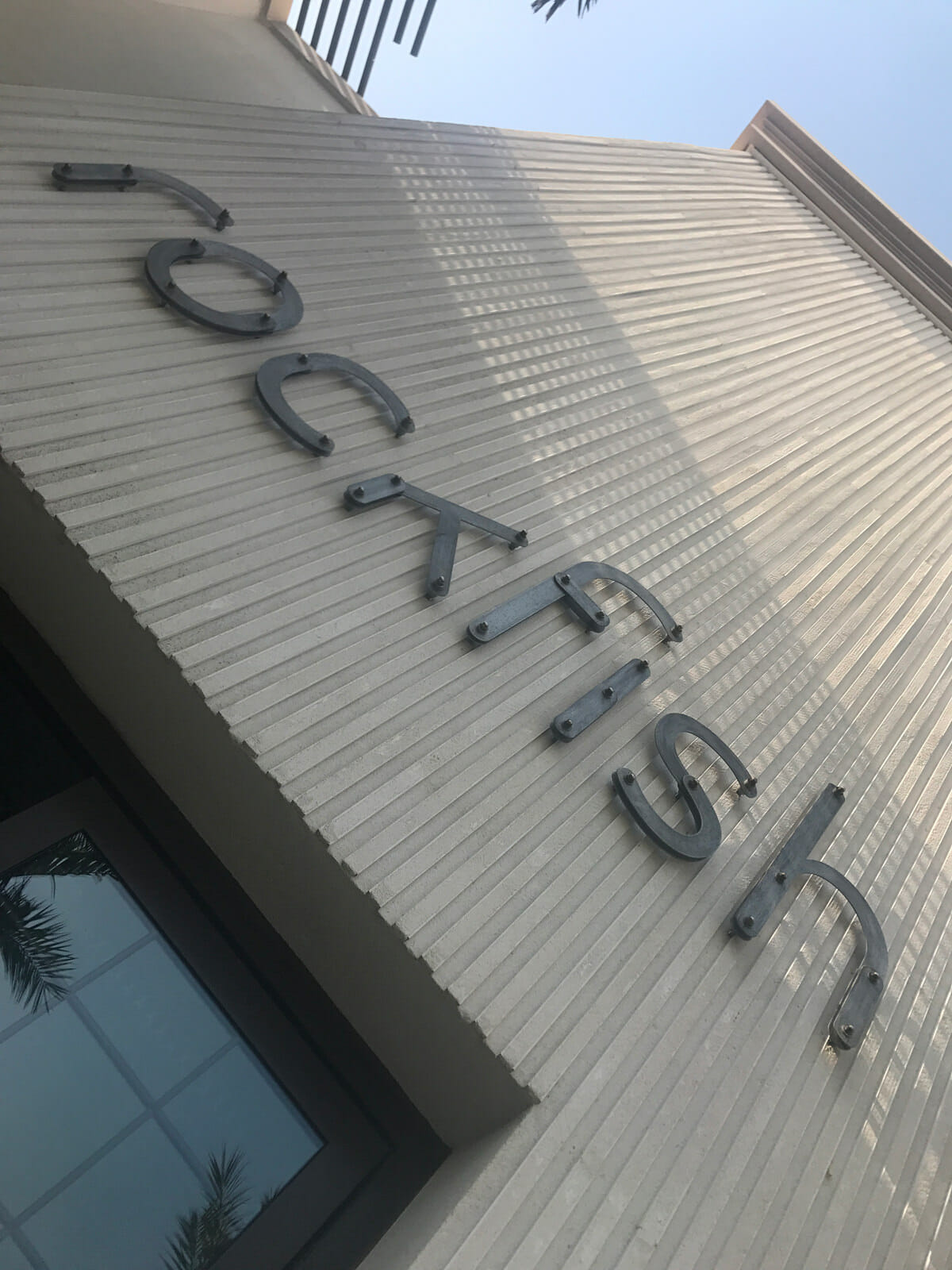 Environmental graphic design melds cohesively with architecture, interior design, civic planning, and landscape design; while innovative design comes into play in all wellconsidered environments. Value is seen when the brief requires the appropriate interpretation and application of heritage, modern and natural influencers for an environment as determined by the destination's story. Theme parks are often divided into several major 'districts' which requires a hierarchy of signs to lead guests toward a specific district, and once there, toward a distinct destination.
A key component of entertainment in themed environments is that the story element is infused into the physical space a guest walks or rides through. Within the physical space, the signage must convey the story the designers are trying to tell. When this is combined with connecting and navigating large numbers of people around a themed environment, it requires great design and innovation to incorporate visual, legible and tangible dimensions to be both functional and aesthetically relevant. A vital component of this design exercise is the appreciation of material limitations and diversity, ensuring that fabricated items ultimately deliver the design intent, maintains the believability of the design and provides longevity in challenging weather conditions.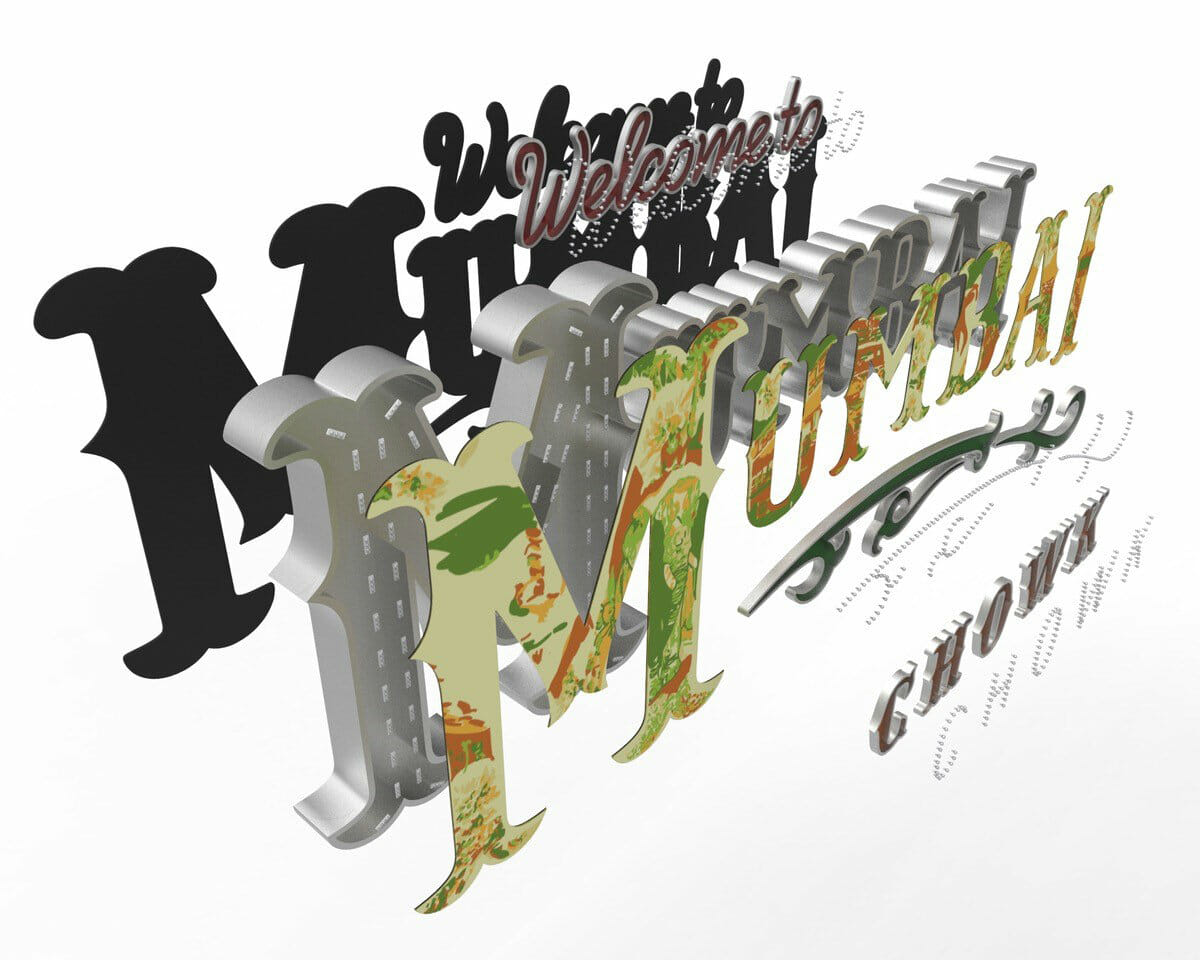 Multi-dimensional design is what makes signage a unique discipline in the design industry. For example, typography is not only critical to the theme of the environment, it is expected that the eye of the navigator will acknowledge the information within the first three seconds of spotting a sign whether applying old fonts to heritage and time sensitive areas or modern eclectic fonts to contemporary environments, the signage ultimately needs to be convincing, wellmade and functional. Environmental graphics and signage enhance the sense of place of an environment and act as the golden thread of information management and theming, adding experiential value to a space, while providing critical information at timely intervals and honouring the need to act as vital guidance in times of stress and emergency.
–By Graeme Erens, CEO and executive creative director of Genius Loci Branding,
Genius Loci Signage, & Wayfinding